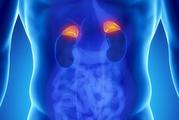 Internal medicine
Internal medicine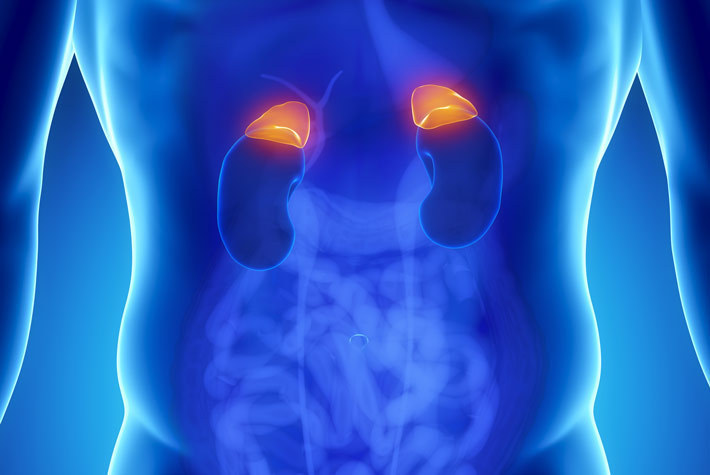 Settore ERC
LS4_3 - Physiology of ageing
LS4_6 - Microbiome and host physiology
LS4_7 - Nutrition and exercise physiology
Attività
RESEARCH ACTIVITY OF INTERNAL MEDICINE (P.I. M. TERZOLO)
The department of Internal Medicine is a tertiary referral center for patients with adrenal tumors that is deeply involved in clinical and translational research. The department is devoted to clinical research thanks to its large patient cohorts and a well-established network of national and international collaborations (particularly in the context of the European Network for the Study of Adrenal Tumors - ENSAT).
The department comprises a clinical study center and laboratories equipped for biochemical determinations, cell cultures and hormone assays. Moreover, there are state-of-the-art facilities including genomics, transcriptomics, proteomics and single cell analysis.
We have contributed to the development of novel therapeutic modalities for patients with adrenocortical carcinoma (ACC). This is of great relevance because ACC is a rare but very aggressive endocrine cancer, with grim prognosis and limited therapeutic strategies. We have contributed to the implementation of the largest prospective trial for treatment of advanced ACC (FIRMACT trial) and leaded the first prospective study on adjuvant mitotane treatment (ADIUVO).
Moreover, we have contributed to the development of diagnostic and therapeutic strategies for adrenal tumors of incidental discovery, the so-called "adrenal incidentalomas" (AI). AI are increasingly found in up to 7% of individuals undergoing radiologic imaging studies; therefore, a correct management is key for health care systems. Although AI are usually benign tumors, they are able to secrete cortisol autonomously in up to 50% of patients. We contributed to characterize the possible clinical consequences of autonomous cortisol secretion, such as hypertension, diabetes, obesity, dyslipidemia and osteoporosis.
Our main fields of research are:
Analysis of genotype-phenotype correlations in patients with ACC
Identification of omic biomarkers for the early detection of ACC recurrence following surgery
Identification of prognostic factors and factors predictive of response to therapy in
patients with ACC
Assessment of life quality in patients with ACC
Development of new therapeutic strategies for patients with ACC
Characterization of the consequences of autonomous cortisol secretion in patients with AI
Development of new therapeutic strategies for patients with AI
ONGOING RESEARCH PROJECTS
Study of the interactions between environmental risk factors and germline genetic profiles in adrenocortical carcinoma
Sector: Cancer genetics
Funding agency: AIRC (Associazione Italiana Ricerca sul Cancro)
Participants: Massimo Terzolo, Giuseppe Reimondo, Soraya Puglisi, Paola Perotti.
Abstract: It has been shown that adrenocortical cancer (ACC) shares the somatic mutational signature typical of lung cancer and this implies a potential pathogenetic role for environmental factors. The aim of the project is to demonstrate what proportion of ACC is driven by germline mutations and whether exposure to environmental pollutants may synergize with genetic predisposition to facilitate ACC development. We will investigate the frequency of ACC in areas of our country with different degrees of pollution according to the official list by the Italian Department of Environment Clinical and demographic data of ACC patients will be captured in a web-based platform and analyzed to compare ACC frequency and outcome in polluted vs non-polluted areas. We will screen for known susceptibility genes by targeted NGS of leukocyte DNA in ACC patients banked samples. Results of gene profiling will be matched with clinical information to assess genotype-phenotype correlations. The project will provide data on the prevalence of ACC in Italy and new information on its pathogenesis. We will provide robust evidence on what amount of ACC is genetically determined and whether development of ACC may be promoted by environmental factors. The results of the present project will also contribute to elucidate mechanisms underlying the heterogeneity of ACC clinical course in terms of biological aggressiveness and response to treatment looking for relationships between environmental pollution genetic profiles and biological characteristics of the disease.
Antisecretory and antineoplastic activity of abiraterone in adrenocortical carcinoma: a preclinical and clinical study
Sector: Hormone therapy
Funding agency: AIRC (Associazione Italiana Ricerca sul Cancro)
Participants: Massimo Terzolo, Giuseppe Reimondo, Anna Pia, Paola Perotti.
Abstract: Approximately 50% of adrenocortical carcinoma (ACC) are hormone secreting and cortisol excess (Cushing's syndrome) is the most common endocrine presentation. Several studies suggested that cortisol excess is a key factor influencing negatively the outcome of patients with metastatic ACC. A rapid control of the endocrine syndrome is therefore advisable. Since ABIRATERONE has been shown to be potent in blocking adrenal steroidogenesis, it may be highly effective for treatment of Cushing's syndrome associated to ACC. Preliminary in vitro results suggest an anti-proliferative effect of the drug. The aim of the present study is to demonstrate for the first time that ABIRATERONE is effective to obtaining a rapid and effective control of cortisol excess either in preclinical models or in patients with ACC and may also have anti-neoplastic activity. ABIRATERONE will be tested in established ACC cell lines and in primary cultures obtained with surgery. The intracellular pathways modified by ABIRATERONE will be studied in order to detect the key points involved in the mechanism of action using molecular biochemical and pharmacological tools. The clinical phase will be a multicenter phase II study in advanced ACC patients with Cushing's syndrome to assess the activity of ABIRATERONE in attaining normalization of 24-h urinary free cortisol excretion within 1 month of treatment. The availability of an effective treatment for Cushing's syndrome in advanced ACC patients may have a significant beneficial impact on either survival and quality of life of patients.
---
Prodotti della ricerca
PUBLICATIONS
Puglisi S, Calabrese A, Basile V, Ceccato F, Scaroni C, Altieri B, Della Casa S, Loli P, Pivonello R, De Martino MC, Canu L, Russo M, Badalamenti G, Torlontano M, Stigliano A, Ferraù F, Arnaldi G, Saba L, Quirino A, Perotti P, Berchialla P, Terzolo M., Mitotane Concentrations Influence Outcome in Patients with Advanced Adrenocortical Carcinoma,Cancers 2020; 12:740.
Basile V, Puglisi S, Calabrese A, Pia A, Perotti P, Berruti A, Reimondo G, Terzolo M., Unwanted Hormonal and Metabolic Effects of Postoperative Adjuvant Mitotane Treatment for Adrenocortical Cancer, Cancers 2020; 12(9):2615.
Reimondo G, Castellano E, Grosso M, Puglisi S, Pia A, Pellegrino M, Borretta G, Terzolo M., Adrenal incidentalomas are tied to increased risk of diabetes: findings from a prospective study, J Clin Endocrinol Metab 2020; 105: dgz284.
Calabrese A, Basile V, Puglisi S, Perotti P, Pia A, Saba L, Berchialla P, Porpiglia F, Veltri A, Volante M, Reimondo G, Berruti A, Terzolo M., Adjuvant mitotane therapy is beneficial in non-metastatic adrenocortical carcinoma at high risk of recurrence, Eur J Endocrinol. 2019; 180:387-396.
Terzolo M, Angeli A, Fassnacht M, Daffara F, Tauchmanova L, Conton PA, Rossetto R, Buci L, Sperone P, Grossrubatscher E, Reimondo G, Bollito E, Papotti M, Saeger W, Hahner S, Koschker AC, Arvat E, Ambrosi B, Loli P, Lombardi G, Mannelli M, Bruzzi P, Mantero F, Allolio B, Dogliotti L, Berruti A., Adjuvant mitotane treatment for adrenocortical carcinoma, N Engl J Med. 2007; 356:2372-80.
Allegati
Allegato (57.7 KB)
Tag: Adrenal diseases, adrenal tumors, Cushing's syndrome