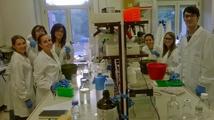 Applied Biology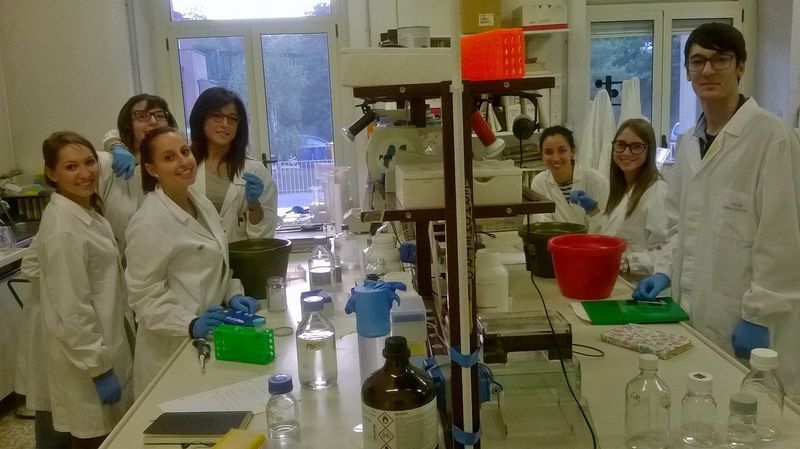 Settore ERC
LS1_1 - Macromolecular complexes including interactions involving nucleic acids, proteins, lipids and carbohydrates
LS2_3 - Epigenetics
LS3_7 - Mechanobiology of cells, tissues and organs
LS3_8 - Embryogenesis, pattern formation, morphogenesis
LS4_7 - Nutrition and exercise physiology
Attività
Professor Retta's research activities have spanned the last 25 years, focusing mainly on the study of molecular mechanisms of cell signaling and the pathogenesis of human diseases, including cancer and cerebrovascular diseases. In particular, recent studies have significantly contributed to the understanding of molecular mechanisms underlying the pathogenesis of Cerebral Cavernous Malformation (CCM), opening novel perspectives for disease prevention and treatment.
Cerebral Cavernous Malformation (CCM) is a major cerebrovascular disease of genetic origin affecting 0.3-0.5% of the population and characterized by abnormally enlarged and leaky capillaries that predispose to seizures, neurological deficits and intracerebral hemorrhage (ICH). It occurs sporadically or can be inherited as autosomal dominant condition with incomplete penetrance and highly variable expressivity. Three disease genes have been identified: KRIT1 (CCM1), CCM2 and CCM3; however, pharmacological treatment is not yet available.
In particular, Professor Retta's research group has originally demonstrated that KRIT1 plays an important role in maintaining intracellular ROS homeostasis, thereby limiting altered redox signaling and oxidative damage and preserving cellular resistance to oxidative stress. This antioxidant and cytoprotective role is associated with a KRIT1-dependent modulation of master regulators of cell responses to oxidative stress, including FoxO1, SOD2 and c-Jun, as well as with the maintenance of mitochondrial quality control, suggesting that altered redox signaling and oxidative stress contribute to CCM pathogenesis by influencing its major phenotypic hallmarks, including destabilization of endothelial cell-cell junctions, increased vascular permeability, and enhanced angiogenic and inflammatory responses.
In this context, Prof. Retta has founded and coordinates CCM Italia, an Italian multidisciplinary research network focused on CCM disease (http://www.ccmitalia.unito.it/), which is aimed at sharing expertise and resources to facilitate breakthroughs in the identification of pathogenic mechanisms and genetic susceptibility factors associated with CCM disease onset and severity, and the development of innovative and effective diagnostic approaches and therapeutic strategies for genetic diagnosis and treatment of this disease. Indeed, the CCM Italia research network consists of several clinical and basic research centers across Italy, and involve multiple clinicians and researchers with mutual interest and complementary expertise in the field of cerebrovascular diseases, including neurosurgeons, neurologists, neuroradiologists, pathological anatomists, geneticists, and cellular and molecular biologists.
Current studies are supported by a grant from the Telethon Foundation.
Prodotti della ricerca
1. Goitre L, DiStefano PV, Moglia A, Nobiletti N, Baldini E, Trabalzini L, Keubel J, Trapani E, Shuvaev VV, Muzykantov VR, Sarelius IH, Retta SF* & Glading AJ. (2017). Up-regulation of NADPH oxidase-mediated redox signaling contributes to the loss of barrier function in KRIT1 deficient endothelium. Scientific Reports, 2017 Aug 15;7(1):8296.
2. Retta SF* and Glading AJ. (2016). Oxidative stress and inflammation in cerebral cavernous malformation disease pathogenesis: Two sides of the same coin. International Journal of Biochemistry & Cell Biolology, 2016 Dec; 81(Pt B):254-270.
3. Choquet H, Trapani E, Goitre L, Trabalzini L, Akers A., Fontanella M, Hart BL, Morrison LA, Pawlikowska L, Kim H, Retta SF*. (2016). Cytochrome P450 and matrix metalloproteinase genetic modifiers of disease severity in Cerebral Cavernous Malformation type 1. Free Radical Biology and Medicine, 2016 Jan 19;92:100-109.
4. Marchi S, Corricelli M, Trapani E, Bravi L, Pittaro A, Delle Monache S, Ferroni L, Patergnani S, Missiroli S, Goitre L, Trabalzini L, Rimessi A, Giorgi C, Zavan B, Cassoni P, Dejana E, Retta SF*, Pinton P. (2015). Defective autophagy is a key feature of cerebral cavernous malformations. EMBO Molecular Medicine, 2015. 7(11):1403-1417.
5. Goitre L, De Luca E, Braggion S, Trapani E, Guglielmotto M, Biasi F, Forni M, Moglia A, Trabalzini L, Retta SF*. (2014) KRIT1 loss of function causes a ROS-dependent upregulation of c-Jun. Free Radical Biology and Medicine, 2014 Mar; 68:134-47.
Tag: Cerebral Cavernous Malformation (CCM); KRIT1; Cerebrovascular Diseases; Rare Genetic Diseases; Laboratorio Telethon; CCM Italia; Associazione Italiana Angiomi Cavernosi (AIAC)